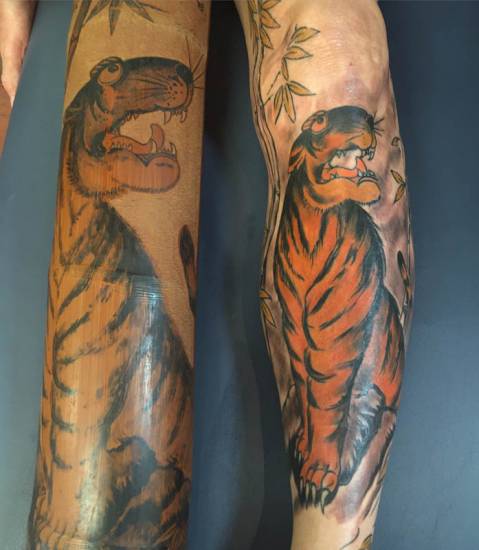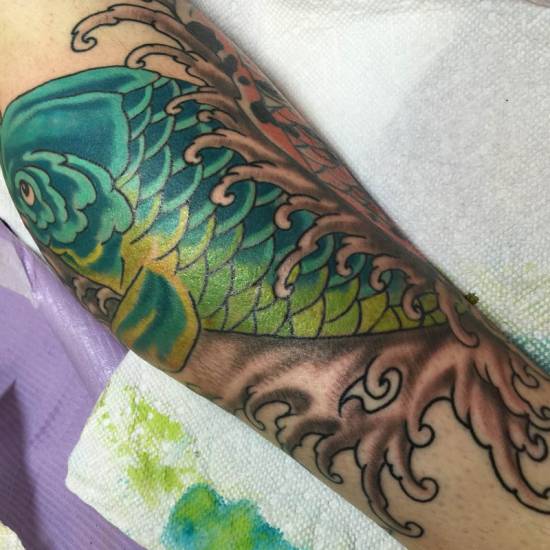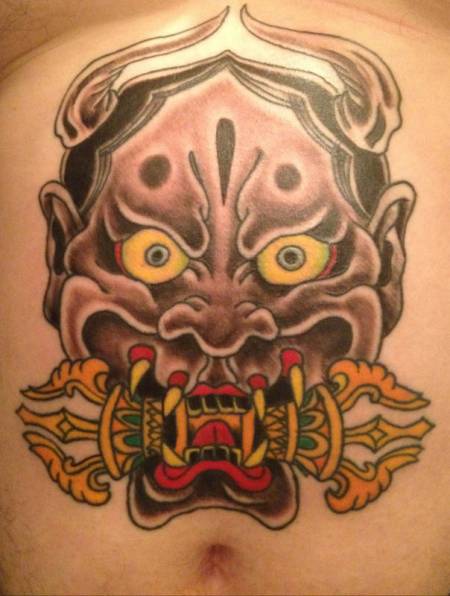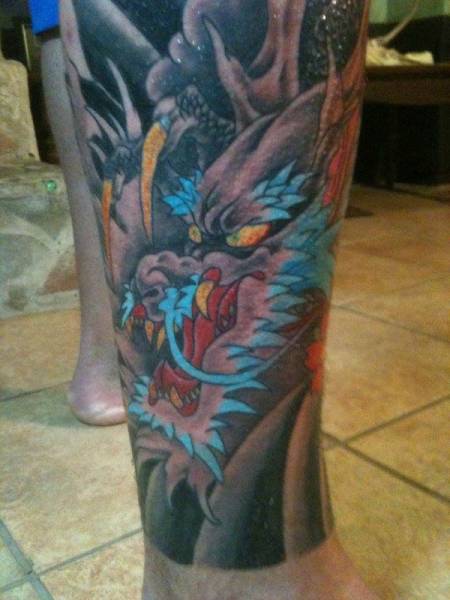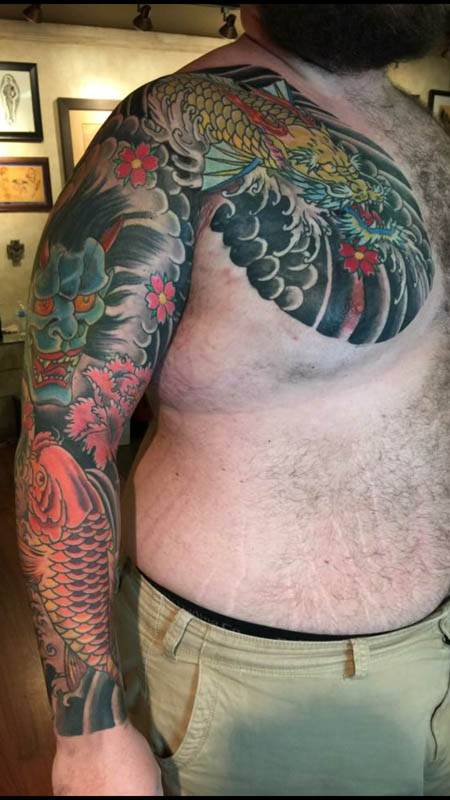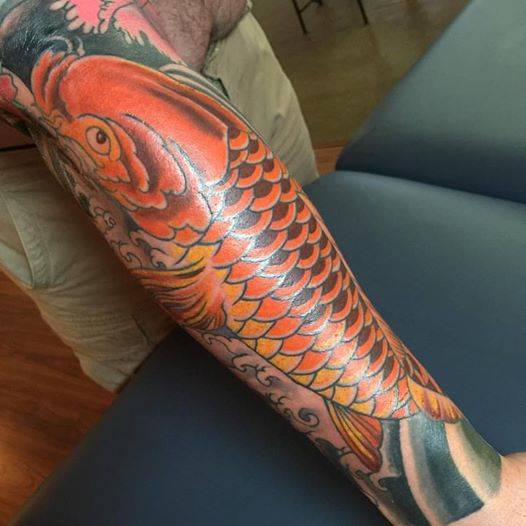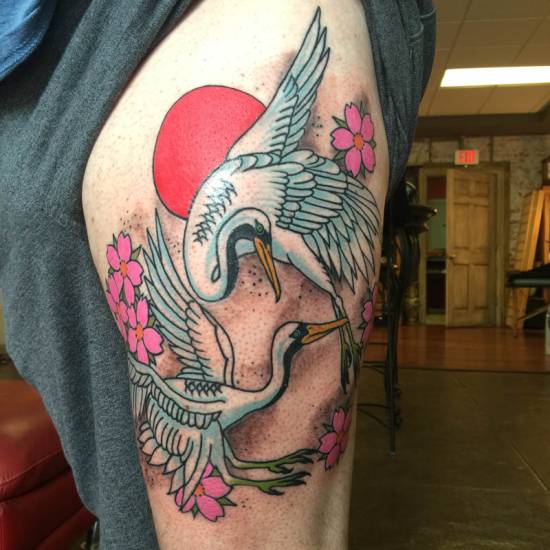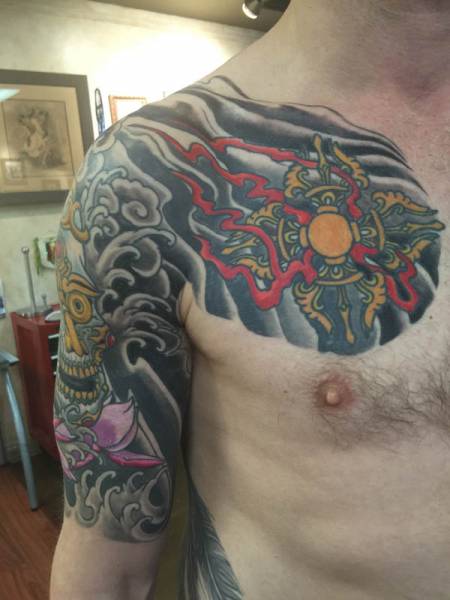 I have always respected the beauty and power of the japanese tattoo. The intense color and heavy black, the movement, bright colors over dark movement.
I try to honor the art by pulling reference from the Best Japanese tattoo Artists from around the world. The Hokusai prints, Horiyoshi the Third, Filip Leu, Buddhist Icons of Tibetan, Chinese and Japanese origins and the other modern masters of the art are of great influence on the imagery I  strive to honor in my work.
I look forward to working with you to bring your vision to life I also am able to offer suggestions for your tattoo based on your life experience and preferences.
Pegasus Gallery | 215 W King St. | Suite 1 | St. Augustine, Florida
Call or text 904-392-5861 with any questions or ideas. You can also email me your ideas.
A $100.00 non refundable deposit secures your tattoo appointment. This deposit comes off of the total price of the finished tattoo. PayPal Secure.